News Posts
yes a'can
the super a'can is emulated! :O
seriously. in mess. (and about two weeks ago, i just feel like i should mention it here ... and i'll probably update my stupid super a'can temporary information page to reflect these developments too.)
three roms are available so far: boomzoo, super dragonforce and sonic dragon. boomzoo is completely playable and i can get to the menu before a battle in super dragonforce (it's probably possible to pass that bit, i just don't know what i'm doing), though both lack sound and have certain graphical glitches, and sonic dragon doesn't work at all. screenshots ahoy: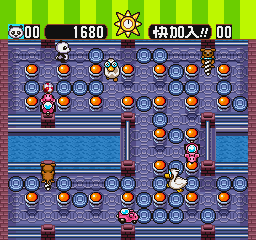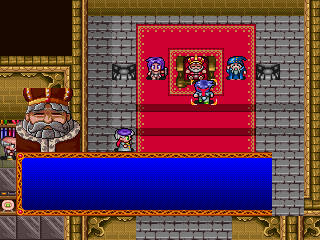 so yes! good times to be a fan of weird obscure old taiwanese game systems. speaking of which, maybe the gamate could be next? it won't be, but it could be.
posted by taizou at 05:39:20 on 23/01/2010 in
"news"
Currently 0 comments on this post.
(Now displaying last 50 comments. Change display mode:
Last 50
/
All
)