Kamikaze Mario DX+ by 79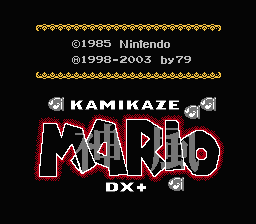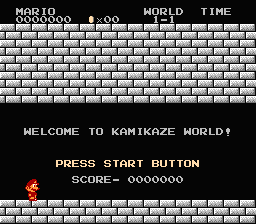 The final installment in 79's semi-legendary Kamikaze Mario series, this one features some excellent level design, new powerups and plenty of amusing touches (the intro bit in the first level, for one). And Mario is naked from the waist down, possibly in homage to those pioneering hackers of the late 90s. Or maybe 79 just wanted to draw a penis on Mario - with a hack this good, he (she?) can get away with it.
Note that quite a few popular emulators won't run it at all - it definitely works with this version of NNNesterJ though, and possibly PocketNES. Kamikaze Mario Bros. DX (non-plus), the older version, lacks the fancy title screen and a few levels from DX+, but is more compatible with emulators.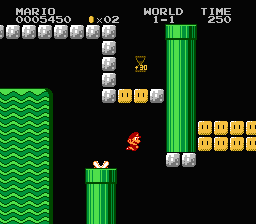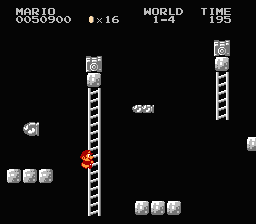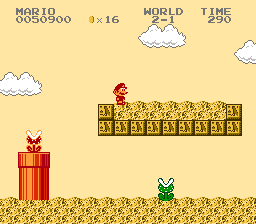 Download! Kamikaze Mario DX+ v1.82 / Kamikaze Mario Bros. DX